Privacy Policy for casinoviking.com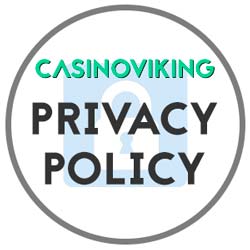 This Privacy Policy is written for the use of casinoviking.com (we, the website etc) and its content. It describes how we collect, saves and use your personal data when you visit www.casinoviking.com.
This Privacy Policy falls under the GDPR – General Data Protection Regulation. You can read more about GDPR at their official website found here.
This Privacy Policy was last updated in August 2018.
Personal data we collect
We collect your IP (internet protocol) address, to see the location and where our traffic comes from. This is done indirectly through the use of Google Analytics, and you can opt out of Google Analytics here if you do not wish to share your data. The reason that the IP address is collected is to make the user visit better by getting insight in the locations of our visitors.
We also collect other statistical non-personal data from visitors of our website. This is done in order to see things like the kind of device being used when visiting us, which pages are visited and such. This is again only used to develop our website to better reflect what visitors like. See more in our cookie policy about how we store and work with cookies.
Third parties
Some third parties that might have access to your user data is:
Google Analytics (a tool to analyze visitor data) – Read more about Google Analytics and how to opt out at our cookie policy page.
WordPress (CMS system on which our website is built) – Read WordPress privacy policy here.
How we protect your data
At casinoviking.com, we use a SSL protocol with SHA-256 byte and RSA encryption to protect and secure your data and information we receive from our visitors. We always make sure that we follow the best practice and industry standards to make sure this data is safe and secure.
Direct Marketing & Contact
We do not do any direct marketing. We do not collect any e-mail addresses, names, phone numbers or similar either. You can always contact us at casinovikings@gmail.com if you have any questions about this privacy policy or your data.
Last Updated on December 14, 2021