Mobile Casino
A mobile casino is a rather new invention in the world of gambling. Even so, all online casinos are today designed to work on mobile devices. If you want to see what it's all about, you will not need more than a phone and access to the internet. But some of the real-life casino loyalists may be a bit worried as to what the gambling experience will be like if you play games such as slots online. So, we're here to offer some knowledge on what it's like to play some of the gambling games in mobile casinos today such as poker, blackjack or slots. To see a complete list of our most recommended mobile online casinos, check our start page. Remember to always gamble responsibly, 18+ apply.
What is a mobile casino?
A mobile casino is basically an online casino that can be played on a mobile device, such as a phone or tablet. All new online casinos in 2022 are released with a fully functional mobile version. Hence, this term has sort of lost its meaning. When we talk about an online casino today, we also implicitly means a mobile casino.
Can I play video slots on my mobile phone?
Yes, most casino video slot games work with mobile phones and tablets. One exception is very old slot games. These might not be remade to work on mobile phones, which has a much smaller screen than most desktop computers. However, all new games from the biggest game developers are built to work with phones of various sizes as well as tablets.
A case study – Mobile Casino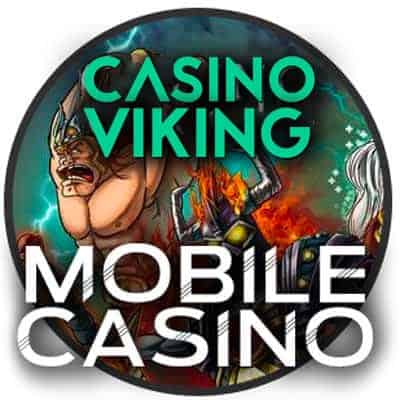 The online mobile casino games market is cornered pretty niftily by some major suppliers of software, such as Microgaming, NetEnt and Playtech. Of these, Microgaming is the oldest and very powerful game design company. These services are used by most online casinos that offer a mobile version of their website. But you can still find some online casinos that utilize the services of Playtech, NetEnt and many others as this too are powerful game design companies with many fun slots and other games.
Mobile versions of classic games
So, what are the games like in the mobile versions? We'll take two games for example – video poker and blackjack. There you can play in most mobile casinos. This means that the games are pretty much alike wherever you play them, except for the "skins" that they use. Some games may be "space-themed", some games may be "candy-themed". But the underlying structure of most games is the same no matter where you play them online. However, the most popular games to play at mobile casinos as of today are slots.
More about slot games on mobile devices
Slots are by far the most popular type of casino game at the time of writing. These games are played either on desktops or through a mobile device such as an iPhone, iPad or Android device. The slot games themselves need to be designed in order to be compatible with these devices. For example, the game studio NetEnt have redesigned all their major games to work with mobile devices. These games go under the name NetEnt Touch. Since mobile devices tend to be handheld and smaller than desktop computers, the slots need a redesign. For example, the "spin button" are often placed upon the symbols so that you can reach it easily with your thumb. The graphics are also optimized to work with the resolution on your respective device.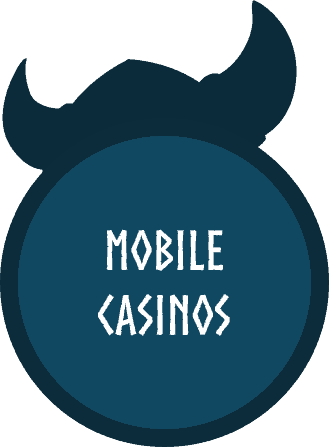 The game experience is often better with mobile
The truth is that many times, the pure game experience from slots played on a mobile casino can be much better than that of a desktop casino. Modern smartphones and tablets have very high resolution. They also have fast processors and since you are often on a headset, the sound is great. Many players feel that they come closer to a true slot gambling experience with these mobile casino games compared to desktop games. On the latter, you often need to click with your mouse on the spin button, adjust the bets and so on. This is often made more intuitive on mobile casino slots. It is also possible to get casino bonuses on mobile casinos, and also free spins which many players love.
More games to play mobile
So, can you indeed enjoy playing the mobile versions of video poker, blackjack and perhaps especially slots. Video poker is alive and well in mobile gambling. Of course, the aforementioned real-world gambling loyalists would say that video poker doesn't have the same "realness" of experience when you compare it to real-life poker. And they are right – the entire mobile experience is a bit dumbed down when it comes to the real deal. But if you're on the go and you need to travel somewhere, on a bus or train or boat, if you have access to the internet then you could play a game or two of video poker, and you will have some fun while doing so.
And Black Jack is a classic casino game that you can play on the mobile versions as well. The game of skill will be present here, as well as the fact that the casino typically has a very low edge over the player in this game. So, it means that you can try out your BlackJack strategies even on your mobile phone. Finally, slot games might be the ones that work best on mobile devices. These are also the most played type of games and the software providers are working intensely in order to bring these games to life the best way through mobiles.
Why play casino on mobile?
So, to sum up, here are some of the reasons/advantages of playing mobile casinos, i.e. playing casino games on your mobile device:
Casino game experience can be better
Play from anywhere, at any time
Use unique promotions on mobile casinos

Some final words on mobile casino
Most casinos today have been designed to work on mobile devices such as smartphones and tablets. However, the games such as slots and table games also need to be redesigned by the software game developers.
New games are almost always designed to work with mobiles. Only some older games and slots might not work that well. Even so, to play casino on smartphones and tablets are today even more common than playing on desktop. The game developers and casinos know this, thus making a strong effort in developing really good games for mobile casino use.
Many players love the freedom to play on the bus, on the beach or from wherever they want. This is the freedom that this mobile casino brings. More and more players tend to discover this and keep them looking for the best sites to enjoy this type of gambling. We try to help our readers in finding some of the best sites to play. If you want to find some of our favourite picks, please check our start page. We wish you fun times by the tables and hope this short article gave you some more info. Play safe and have fun!
Last Updated on December 14, 2021