Top 6 Gambling Payment Providers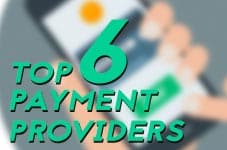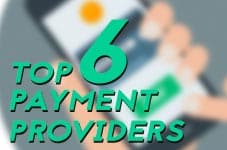 Players are sometimes limited in their payment options when it comes to online casinos and gambling. Even so, we believe that there are at least six payment providers to choose from that have proven to be reliable and trustworthy. And playing at Bitcoin casinos is not one of these. The six payment providers we have in mind are Neteller, Skrill, PayPal, EntroPay, Visa and MasterCard.
Neteller
Though Neteller first launched as a payment provider in Canada, they later began operating from within the Isle of Man. This allowed the UK markets to regulate its use among online casino players. Within one year of its launching, Neteller went on to become the payment provider of choice for many gamblers. This led to the company processing 80% of the UK's online casino gaming transactions. When playing at an online casino 2022 , you should definitely consider looking out for a Neteller casino.
The company has now expanded and, in addition to operating in the UK, it now operates in countries all over the world. What not every online casino player that uses it notices, it has a unique VIP system that other payment providers don't. There are five levels of the system, and the more a player uses Neteller, the higher level they reach. The five levels are bronze, silver, gold, platinum and diamond.
Skrill
Skrill is another popular payment provider that used to be known as Moneybookers. The company went on to purchase UKash, making them one of the biggest online casino payment providers in the country. Though its VIP system isn't as impressive as Neteller, it's still a force to be reckoned with. The VIP system for Skrill is four levels. In this case, it pays for players to become a VIP because doing so can save them from paying deposit fees.
PayPal
With millions of customers, PayPal is a provider that shouldn't be dismissed or overlooked. Its customers never have to worry about paying a fee to make a transfer to or from a casino account. However, players are advised to stick to the country-based online casinos when using PayPal, as currency conversion fees often apply.
EntroPay
Though players incur fees when using it, EntroPay is commonly used by many players as well. Players must link their EntroPay card to a credit or debit card in order to use it for online casino deposits. However, that hasn't stopped many from choosing to use it anyway.
Visa
One reason why Visa is a popular payment provider is that many of the top banks offer their customers a Visa debit card. Online casinos accept the card because players can't use it to deposit more money than they have available.
MasterCard
Like Visa, MasterCard is supported by all of the major banks. There are very few online casinos that do not accept MasterCard for payments. As one of the most widely used cards in the world, players and casinos can trust MasterCard for online gambling.
Do you want more news or articles on gambling, games etcetera? Check out the Viking Blog to get more news.
Last Updated on December 14, 2021