The Rules of Slots
22/04/2019
|
Categories:
General
|
Published by: Casino Viking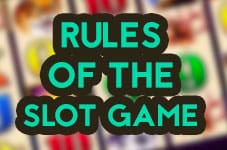 The online slots are some of the most popular gambling games to date. There are millions of people that love them some online slot action. And with good reason. They are very fun to play and can be very lucrative. To that end, below you will find the information on how to play online slots.
The rules of the slot game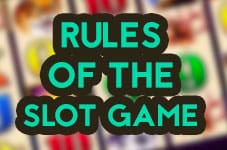 Playing online slots is one of the simplest things that you could do. There are a few simple rules that you need to follow. The first thing to do is to find an online casino that has slots. This is a no-brainer. Most online casinos have a vast collection of slots that you can play. So, it's not difficult at all to find an online casino with slots. At our start page, we give you some of our favourite online casinos right now. All of these have a solid slot portfolio.
Then you can try out the slot game in demo mode for free or make a deposit in the online casino to play with real money. After you do this, you can officially start playing the available slots. Pick your favorite slot. Then you will get to select your bet size. The bet size varies with different games.
Just…spin the reels
"…all you need to do now is… spin the reels"
After you have placed your bet, it's time to start playing the game. And all you need to do now is… spin the reels. There will be a spin button in every slot game that you will play. By clicking it, you will get to spin the reels and the game takes care of the rest. It really is that simple. Depending on your luck, you will either hit a winning combination or won't. You'll either win some money or lose some money.
Special rules
There are many games that have special rules. There are wild symbols and scatters and special games. But it would take a lot more than a single article for us to explain them all so check out our dedicated articles linked above. It's all up to you now to learn by playing the slots. Have fun, play safe and good luck!
Last Updated on August 26, 2021