Contact CasinoViking
Do you need help with anything? Feel free to contact us and let us help.
We want to give our website users the most useful information possible, and if you have any problems please contact us and we will work to resolve your problem as soon as possible.
Contact us – Table of Content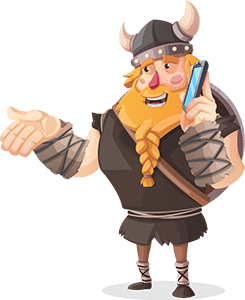 Where can you contact us?
Your questions may include website activities, how to activate casino bonuses, online casinos, games, etc. If you have any concerns, don't hesitate to contact us – we want to give our users the best value and we are happy to help.
However, in most cases, we cannot help. In such cases, it is best to go directly to the casino. We want to give you the best guide to the online casino and how they work, but if you have problems with the casino as a customer, such as various problems with games or casino bonuses, deposits or withdrawals of winnings – please contact the casino directly. This gives you the right and correct help right away.
Casinos have their own customer service staff who are happy to help their customers with any problems they may have, so you get a smooth and comfortable gaming experience, so we always recommend that you contact them first if the situation so requires.
From experience, we can say that the goal of the best casinos is to satisfy satisfied users and to make the gaming experience as comfortable and smooth as possible. Almost all new casinos 2022 work actively with a good customer journey, which is why customer service is often very good.
We always recommend that you first read the terms of the casino and read the FAQ if there is an answer to your questions.
If you feel that you have been abused by the casino's customer service, please contact us and we will work with you to resolve the issue on your behalf. We also want to know about possibly poorly managed customer experience, because we want to keep our reviews realistic, and this can have an impact on individual casino reviews.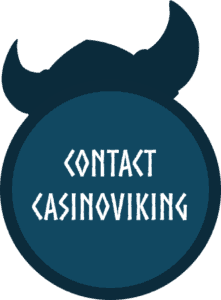 Leave your feedback
We also always want to improve the content of our site and welcome feedback to help us make CasinoViking even stronger and the information we provide to you as accurate as possible. It could be how the site is functioning or even a casino's rating.
We also want to know if the site contains incorrect information. Our goal is to provide as reliable, up-to-date and relevant information as possible, but this may not always be possible, as the industry is rapidly changing and sometimes a human error can result in the wrong information.
If you find content on the site that is not valid, inaccurate or has broken links, it would be nice if you inform us so that we can fix it as soon as possible. The purpose is to keep the information on the site useful and up to date and always available when you need it.
Player experiences also always play a role when building an online comparison guide for online casino, so we hope you can share your experiences with us, whether it is positive winning stories or negative ones. So if you have different casino experiences to share, you can email us and we will be happy to publish user experiences. Personal experience can also affect the overall rating of the casinos.
Collaborate with CasinoViking
Do you want to work with us and our website? If you own a casino and want to partner with us and get your casino on our site, please contact us.
We always welcome new casinos at CasinoViking. However, we want to give our users the best content, so we carefully evaluate the potential partners that will be included on our site. We want to ensure that the casinos on our site meet our criteria and we can guarantee that the information we provide is as useful as possible for our readers.
Our minimum requirements for new casinos are secure payment methods, clear and fair terms and conditions, responsible gambling measures and games from the following the major game providers in our industry. The website should also have an English version.
Contact us best by email at info@casinoviking.com. We will try to respond to your messages as soon as possible.
Last Updated on December 14, 2021